Hello //FirstName//,
Hello sunshine and summer! It has been so nice to host in-person tastings again; having our loyal customers, friends and Club members coming back to Anderson Conn Valley has been such a treat. Visitation to our beautiful Napa Valley has skyrocketed in the last month. We are so happy to see our winery and community bustling and we hope that we can soon add you to our list of visitors!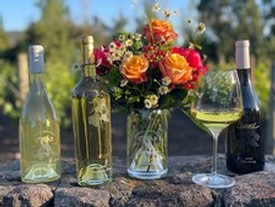 Virtual Tastings with Todd
June Virtual Tasting Schedule:
June 4th      No tasting – Our Daughter Julia's Graduation & Birthday!
June 11th    Wine Terms
June 18th    Jygantor!
June 25th    1995 Estate Reserve Cabernet (Mystery Case)
If you aren't on the Zoom invite list yet and would like to participate in Todd's Frequent Friday Virtual Wine Tastings, please email him at [email protected] to join this amazing group for interesting wine conversation, wonderful new friendships, recipe swapping, lots of fun and amazing wines!
---
Wine Club Members
We would love to help our Club members plan your next visit to Napa. Please call or email and we will help you and get your special tasting scheduled. Just a reminder that all tastings are private and reservations are required.
BIG NEWS…We are pleased to announce that Anderson's Conn Valley is planning a Food & Wine Tour Cruise!  It's time to celebrate with our clients and friends. We have booked the Silver Dawn, operated by Silversea Cruises. We will have a pre-cruise wine event tour and dinner, and depart from Rome, Italy on April 18, 2022 making our way through parts of Croatia and ending in Venice, Italy on April 27, 2022. Space is limited and we'll be sending out more information later this month. If you're interested and ready to travel with us, please let us know. Todd and Sarah will arrive in Rome on April 12th and are soooooo excited!
---
Library Mystery Cases
This is our last month of the 2020-2021 Mystery Case subscriptions and there are only (2) June Mystery cases still available! All Mystery cases will ship from the winery on June 14th via 2-Day with ice packs. Please reserve yours by calling the winery or emailing [email protected] Todd chooses a wine from the Mystery cases for the last Friday Virtual Tasting each month; all are welcome!
Library Mystery Case 2021-2022 Club Renewal – We have completed our library wine inventory and are planning wines for the 2021 Library Mystery Case Club, which will include vintages 2012 and older. The good news, we have found some treasures! The bad news, this will be the 2nd but LAST year for Library Mystery Cases. We will only be able to offer 8 yearly subscriptions, the price will be $12,000 and we'll split the cost of ground shipping.  We will have a monthly option available as well, on a first come, first serve basis. The price will be $1,399/case plus shipping. These wines sell for $100 – $350/bottle, so this is very special pricing!  
As many of you know, Todd's original idea was to give everyone an experience with older wines and mission accomplished; the fun, commentaries, and sharing of experiences has been amazing and Todd has loved every minute. He will continue the monthly Virtual Tasting with an older vintage and continue the conversation and fun!   We will be sending an email with more detail in the next few days. If you are planning to participate in this FINAL year of Vintage Mystery Cases, please contact Sarah, as quantities are very limited. The 2021 – 2022 subscription begins July 1st and there are a few yearly spots left! 
---
Warm Weather Wine Release
As you may know we committed to donating 5% of sales from our Summer White Wine promotiuon in May to our home charity, Tunnel 2 Towers. Thanks to all of you, we will be donating $375 to this important and amazing charity to help those most in need. We both come from military families and the depth of our appreciation of those that serve our country can not be put into words. If you woudl like to learn more about Tunnel 2 Towers click here.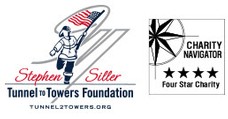 ---
Note from Sarah and Todd
A quick note of thanks to ALL our friends, our Virtual Tasting group and customers for your kindness, support and ability to drink…LOL!  Whether it's sharing your stories and photos over email with Sarah, or your tastings and calls with Todd, we are simply blessed by our experiences with all of you! 
Vineyard News! We are at one of the most important times of growth for the vineyard growing season; flowering and nouaison, French for fruit-set! This is known as the most delicate stage of the vine's development. Mother Nature has made setting time absolutely crucial as the major determinant of the size of the crop; there is little more we can do to change the course of harvest now. If fertilized naturally, each tiny flower will potentially bloom into a tiny grape; however, only 30% of the flowers actually form a grape!
We will continue with specials each month throughout the summer; just a reminder, all wines ship 2-Day with ice this time of the year!
Our youngest daughter, Julia, turns 18 and graduates on June 3rd! As we celebrate with our family, we wish great happiness and success to all the 2021 graduates of our friends, family and Club members! Here's to an amazing, bright, and blessed future for all of you!
---
To book a private group virtual tasting, an in-person tasting at the winery, purchase wine or just have questions, please call or email us. We are always happy to hear from you!
Please note that tastings are by appointment only.
707-963-8600 or email [email protected]