Harvest is so close, we can almost taste it! This time of year is so exciting, as everyone you know is constantly chatting about harvest details, and soon, Harvest Zombies (interns and first year hires) covered in grape juice will be spotted almost everywhere. Many vintners across the valley have begun bringing in fruit for Sparkling wine and delicate white wines, and the smell of fermentation will begin to fill the air. We are headed into the busiest time of the year with bottling mid-month and harvest immediately following!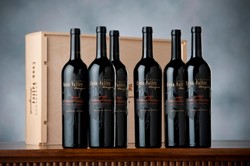 Virtual Tastings with Todd
Let's talk about SUGAR!
September 3rd       Sugar in Wine…natural or artificial?
September 10th     We're out of town…Boots & Bottles in Minnesota.
September 17th     2016 Signature Cabernet – Click here to purchase.
September 24th     Library Wine, 2011 Eloge – Please call or email Sarah if you would like to purchase this beautiful wine; we only have a small amount available.     
If you aren't on the Zoom invite list yet and would like to participate in Todd's Frequent Friday Virtual Wine Tastings, please email him at [email protected] to join this amazing group for interesting wine conversation, wonderful new friendships, recipe swapping, lots of fun and amazing wines!
---
Wine Club Members
Your October Club Shipment is coming up! You will receive your first preview email mid-September; please be sure to update your account and note your calendar with important dates and deadlines. Based on customer requests, we will again include customization instructions; please let us know if you need any additional help. 
Just a little teaser…while we were organizing library wines for our Mystery Cases, we found a few gems we decided to share in your October shipment and there's even a few included in your customization options. We think you will be very happy!
Club Member Housekeeping: Please sign into your account by clicking here and double check that all your information, especially your shipping address and credit card information are updated.
---
Would you like to reserve some Pinot Noir?
The 2020 Pinot Noir will be amazing and we already have much of it reserved. Please email Sarah to guarantee your allocation!
---
CRUISE NEWS
We are really excited about cruising with you and the response has been overwhelming! There's still space available and you have one more month to take advantage of some amazing perks; if you book your trip before October 4th!  Reservations are open  for our epic 10-day cruise from Rome to Venice next April. The cruise is hosted by wine travel experts, Food & Wine Trails.  We will visit eight beautiful ports across Italy, including an overnight in Sorrento along the Amalfi coast, plus Montenegro and Croatia; see itinerary here. For more information, please check out our new flyer! There will be a post-cruise adventure as well; so plan to stay a few extra days and keep an eye out for more details in the coming weeks!
---
Library Mystery Cases
There are only (5) September Mystery cases available!  Please note all September Library Mystery cases will ship from the winery on September 13th; we will be shipping 2-Day with ice packs through the end of September. If you're interested in one of these monthly cases, please reserve yours by calling the winery or emailing [email protected]
Todd's original idea was to give everyone an experience with older wines and mission accomplished! We are having fun, and enjoying sharing experiences with these amazing wines and Todd loves every minute. He will continue the monthly Virtual Tasting with an older vintage at the end of each month for the next year. The conversation and fun continues!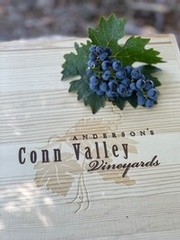 ---
Note from Sarah and Todd
Vineyard News…September is all about Brix, which is the rough measure of sugar levels and one of the key indicators of ripeness. However, there are several other important factors that play a big role in planning our harvest. Acid and pH levels in the fruit are constantly monitored, in addition to three even more important factors: sight, smell and taste. We are looking at all this combined analytical data each week for several months in search of the perfect time to harvest our fruit. This is very different than decades ago, when winemakers harvested their fruit at a much lower ripeness level (21-22 degrees brix)…today we are harvesting at 24-26.5 degrees and in some cases even higher.
Our week in Milwaukee getting Julia settled in college was a blast. Our son Jordan surprised his baby-sister and flew in from Rome to support her…his help was especially appreciated by the dads on move-in day! We got to explore the city, try some great restaurants and experience a lot of humidity. Julia started class on Monday and is having lots of fun already. The "Empty-Nesters" are adjusting too…fortunately, it's a really busy time of the year at the winery and Sarah has her hands full between work and keeping Todd on track!
We hope you and your families have had a wonderful summer.  We have enjoyed seeing many of you (and your children) at the winery and some of our small events.  Thank you again for all your support!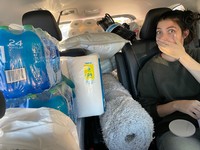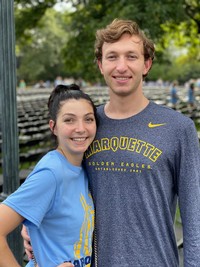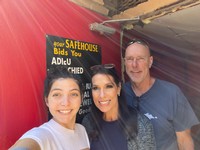 ---
To book a private group virtual tasting, an in-person tasting at the winery, purchase wine or just have questions, please call or email us. We are always happy to hear from you!
Please note that tastings are by appointment only.
707-963-8600 or email [email protected]